Contact us for special wholesale pricing.
We can meet all your purchase order needs,.. large and small!
POP display with marketing header are free with purchase of 48 or more units.
–Shelves stack and may be used as a counter display or a full floor display.
–Extra stock may be stored and hidden inside bottom shelf if needed.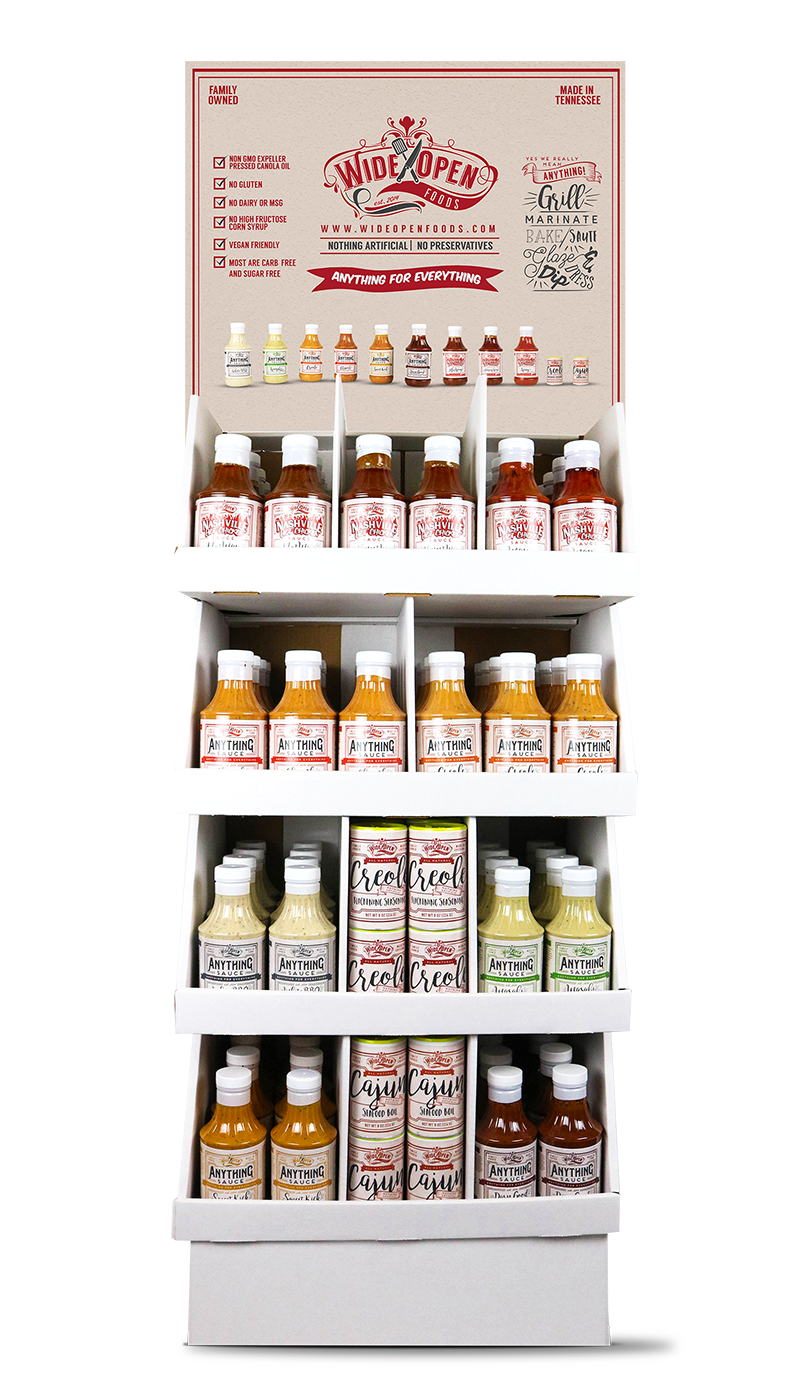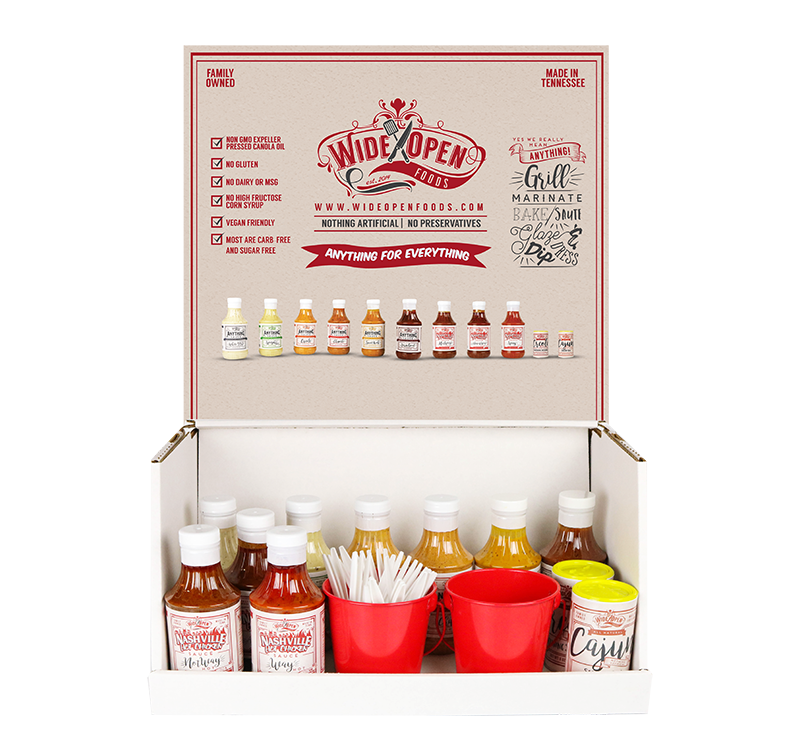 For more information about our POP displays and sampling kit